Every single cell, atom, and system is in constant communication with every other cell, atom and system within the Bodymind complex at all times.
This includes communication through the nervous system, as well as the other subtle energy circuits of the body – such as the meridians and the electromagnetic frequencies that are produced by the body through its functioning.
Read More

Stress we experience in our daily life can cause these circuits to become compromised, weakening or disrupting the communication between the cells and systems.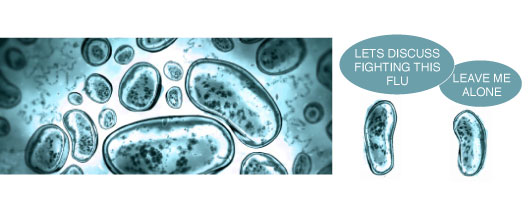 BodyTalk helps to re-establish these energetic circuits and efficient communication in a quick and effective way, which then allows the body to very quickly recover and catch up in the healing process.

This is witnessed in how quickly symptoms disappear and function returns, often within just one or two BodyTalk sessions.
An orchestra creates music. Conflicting signals create noise.
Synchronization has a few unique definitions a few of them being:
The operation or activity of two or more things at the same time or rate.
(In computing) T

he action of causing a set of data or files to remain identical in more than one location.
Coherence would be another way to describe synchronization.
Physiological coherence is derived from HRV (heart rate variability). Coherence is a measure of the pattern in the heart's rhythm, which is independent of the amount of HRV, and reflects an orderly and harmonious synchronization among all various systems and anatomy in the Bodymind complex.

Read More

Bodymind complex meaning the anatomy and function of everything on all levels of manifestation pertaining to our Body: Physical, energetic, psychological, environmental (the environment is our Body too), archetypal, and spiritual.

The manifestation of Consciousness all the way to our physical Bodies is one large orchestra.

Just like an orchestra is a large instrumental ensemble typical of music, which features various instruments grouped in sections, so is our Bodymind complex: physical anatomy and physiology, the vital body anatomy and functions, the psychological layers of the conscious and subconscious mind, etc.

And just like how an orchestra communicates in symbiosis with each one designated and playing a specific instrument through having access to the same or similar piece of sheet music and notes, so does Consciousness constantly provide the information necessary for our Bodies to operate in harmony the way nature designed it all to be.

If different people in an orchestra had different sheet music for a different arrangement of a song, everyone would be playing different time signatures and the result would most likely be noise.

Because our our modern day mismatches from the ways our ancestors have evolved over a millennia, and because of unnatural environments and dis-stress, our Body's cells, parts, and systems can be compartmentalized and produce noise that shows up in vast unique ways, one of them being pain.